SmartPublisher v7.407 is released
SmartPublisher's latest version provides many routine improvements, as well as an addition to the posting sales feature. This feature allows you to post all sales in a given issue—then invoice those sales—prior to the issue's actual closing. And now you may immediately invoice an individual ad, package or subscription with just one click.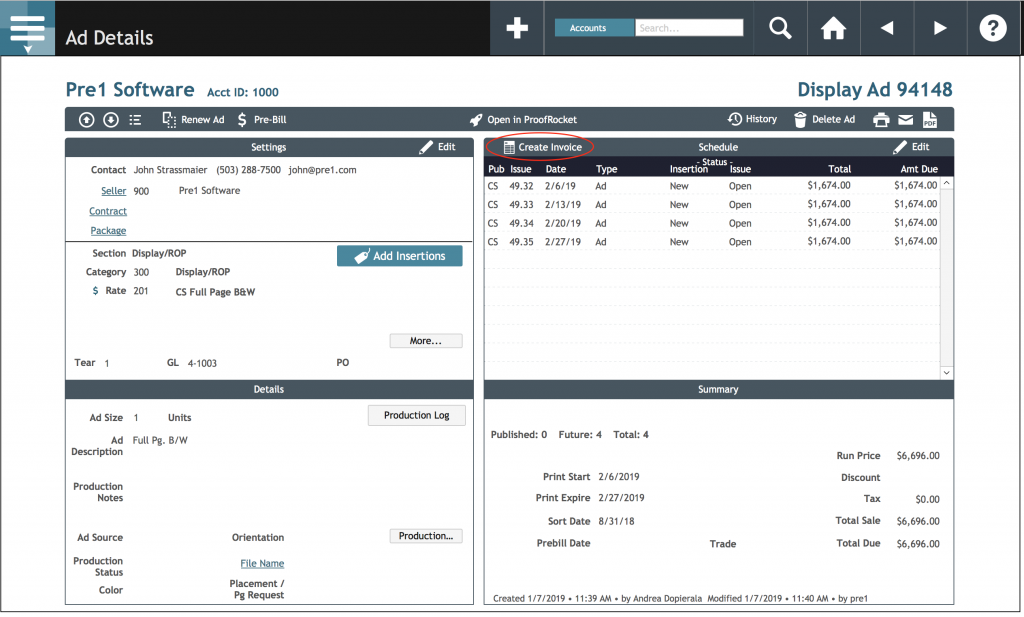 For more on this feature, or to upgrade to the latest release of SmartPublisher, contact us at support@pre1.com.