Magazine Ad Management Software
SmartPublisher™ magazine ad management software gives you easy access to detailed reports covering your team's sales, prospecting, revenue projections, and production. SmartPublisher™ ad management features make it easy to control ad categories, ad rates, security settings, and more.
Magazine Ad Management Features
Vital sales information front-and-center in the dashboard
Over 100 built-in reports
Export your reports as PDFs or Excel spreadsheets
Track your sales
Assign bulk tasks
Advanced forecasting tools
Graphical reports compare performance over different time periods
Prospect/customer correspondence history
Run sheets, expiring contracts, aging
Transaction, revenue, commission, and credit reports
Magazine Ad Sales Manager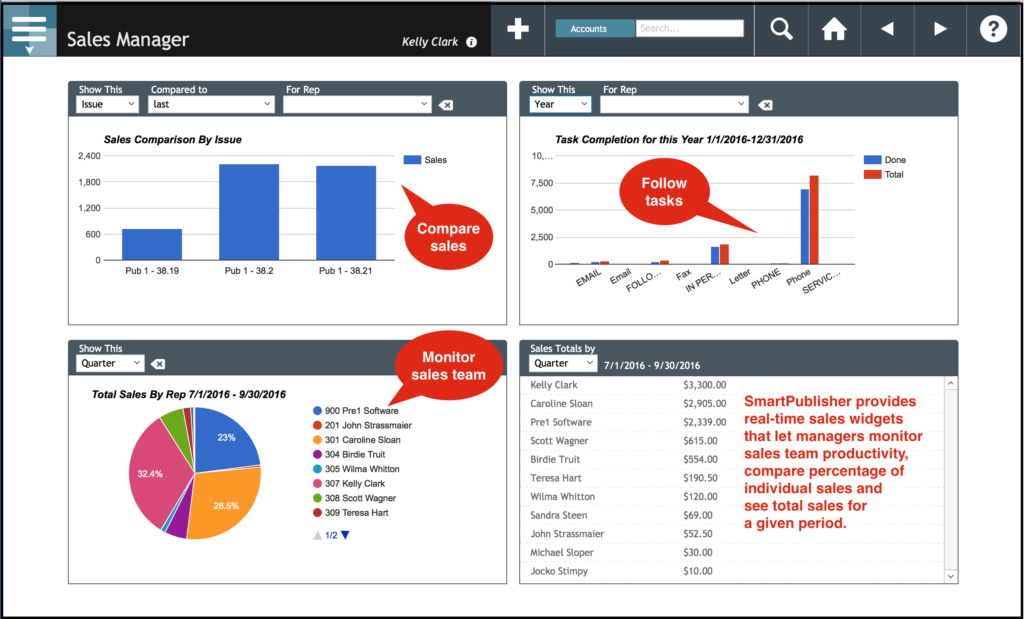 Contact us today for a free demo to learn more about the ad management tools in SmartPublisher™ magazine management software.