Security Features To Safeguard Data
SmartPublisher™ incorporates the latest security technology and gives administrators the ability to customize access rights to departmental information. These simple yet powerful features allow you to hide or show reports based on what is appropriate for your magazine publication.
Features
Control user visibility settings
Define information security rules
Grant reporting permissions
Control access to accounting details
Monitor user activity
Security Module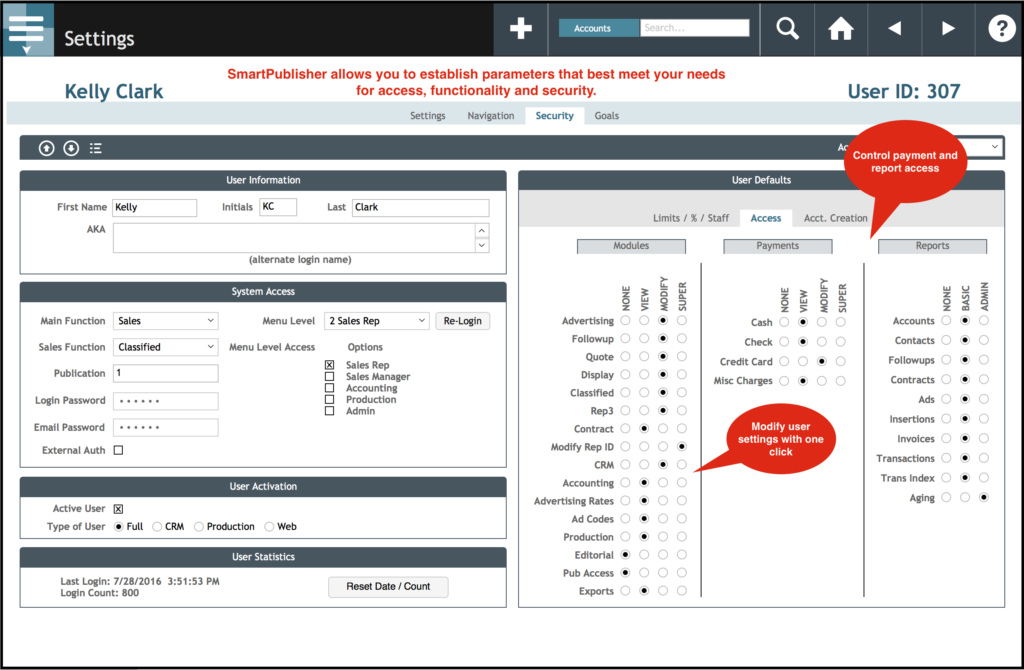 Contact us today for a free demo and learn more about SmartPublisher's™ security features.